Introduction
With the rising tide of new components becoming more and more powerful, the main connection standard in a Gaming PC, PCI-E, is constantly improving in a bid to keep up. With new boards now rocking PCI-E 5.0 for GPUs, and PCI-E 4.0 for SSDs, things are moving fast. It has only been three years since the release of the Ryzen 3000 series CPUs, which debuted with support for the then new and improved PCI-E 4.0. Contrast that with today, where PCI-E 5.0 is now a mainstay of most modern motherboards, following its debut on Intel's most recent CPU release, 12th Generation Alder Lake.
For many still stuck with systems which cap out at PCI-E Gen 3.0 or 4.0, this constantly evolving PCI-E landscape begs the question – what exactly are the differences between PCI-E 3.0, 4.0 and 5.0? We'll be covering the major differences between the current PCI-E generations, and delving into whether you need the newest generation for your next build.
What is PCI-E and What Does it Stand For?
Before we get into the differences between generations, we should cover what PCI-E is. PCI-E is an abbreviation which stands for Peripheral Component Interconnect Express. PCI-E slots are used as a standard interface for external components to connect to your motherboard. In layman's terms, this is the easiest way for high bandwidth components like your GPU or SSD to pass high data bandwidth to and from your system. One of the joys of PCI-E is that newer components will still typically function when used in lower bandwidth, older slots. While this is not optimal, as the data rates will be limited to the maximum capability of the slot, it does mean a next-gen PCI-E 4.0 SSD can technically be used on a PCI-E 3.0 slot.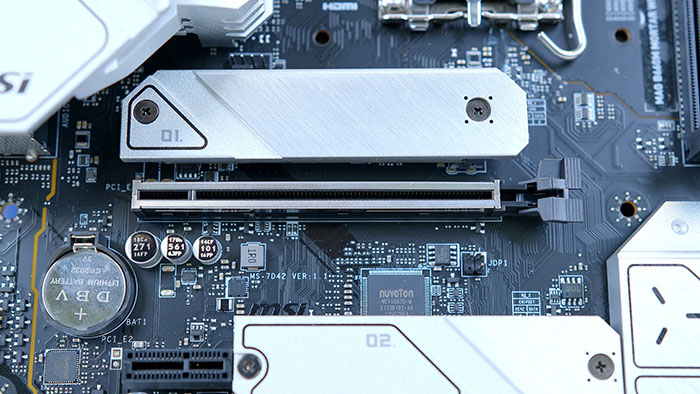 With PCI-E being such a versatile standard, it comes in many forms – not just the long, x16 slots you plug a typical GPU into. These configurations will determine both the size of the slot and the amount of PCI-E lanes, and thus bandwidth, dedicated to that slot. They come in four different sizes which are: x1, x4, x8, and x16. x16 is the biggest physical slot and x1 is the smallest. The more lanes, the faster the component can run.
What Do You Use PCI-E slots for?
The PCI-E interface is quite versatile in the sense that many different types of components use it. We've compiled a list of components that you might be familiar with that utilise PCI-E, and some less common ones too.
Graphics Cards
The PCI-E interface is a requirement for a graphics card to be able to function in your build. Due to the data speed requirement and the power of GPUs, they also need to be plugged into the x16 slot. The x16 slot provides the fastest bandwidth available on a motherboard, and your GPU needs these slots in order to operate at its full potential. For users that want to leverage dual graphics card configurations, your motherboard can split the bandwidth between the GPUs at an x8 configuration. This means that you won't be able to utilise the full speed of your card, but you'll have double the power with two GPUs. This configuration isn't recommended for gaming, but for rendering or editing, you will see a big advantage here.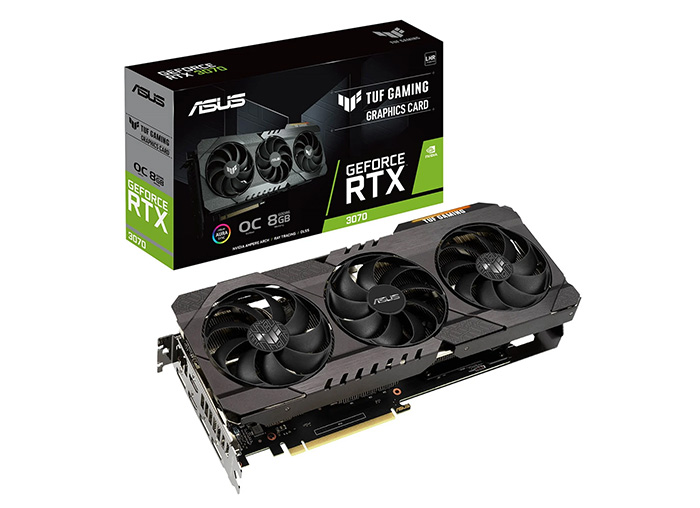 M.2 SSDs
Gen 4 M.2 SSDs, like Seagate's FireCuda 530, have been an increasingly popular system upgrade that provide lightning fast read and write speeds. These SSDs also have to use the PCI-E interface for increased bandwidth, but they don't need the same amount required for GPUs. M.2 SSDs use PCI-E in the x4 configuration which provides a quarter of the bandwidth of x16 slots.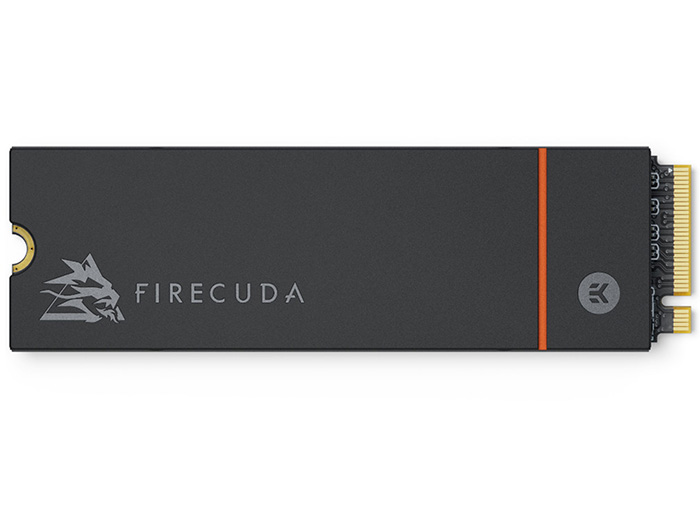 WiFi & Bluetooth Network Cards
Wireless networking and Bluetooth cards are an addition that you can put into your build if you don't have integrated WiFi, or you plan on using wireless devices frequently. These cards only tend to use the x1 slot, which provides more than enough bandwidth with current generation PCI-E. An x1 slot on PCI-E 3.0 has a transfer speed of around 1GB/s per lane. This is more than enough for most networking cards.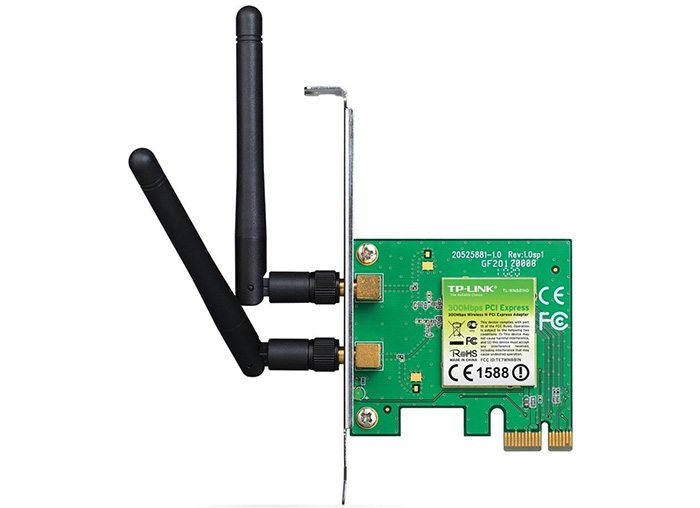 Game Capture Cards
For streamers and content creators out there, capture cards like the Elgato HD60 X are a must have for sharing your gameplay on platforms like YouTube and Twitch. The purpose of these cards is to capture gameplay of a console, or a screen recording for another display. Most capture cards use USB, but PCI-E ones aren't uncommon for low-latency capture and high-resolutions.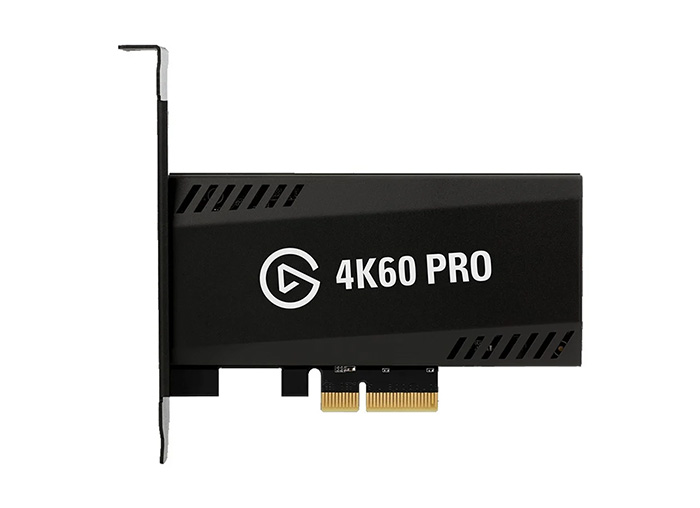 PCI-E 3.0 vs PCI-E 4.0 vs PCI-E 5.0
The most important thing to look at is the difference between the PCI-E generations. PCI-E 3.0 was the standard for expansion cards for close to 10 years. This generation doubled the speeds of the previous generation (PCI-E 2.0), a pattern that continues each time a new PCI-E gen lands. Before AMD's Ryzen 3000 series dropped in 2017, we were stuck with around 32GB/s in bandwidth. Now, with PCI-E 4.0, the performance of components has really started to flourish as PCI-E bandwidths top 64GB/s.
With the release of PCI-E 4.0 we've seen entirely new GPUs, and lightning fast Gen4 SSDs. These parts really push the boundaries of what we'd consider powerful, and can only do so through the bandwidth afforded to them by the latest PCI-E generation. The heightened power delivery of Gen 4 also means your GPU can pull more power from the motherboard, limiting the number of external power connections needed.
Aside from power delivery, another major differences between each PCI-E generation is the transfer speed. Because every generation doubles upon its predecessor, each time you upgrade to the new standard you are quite literally getting 2x the performance. This will become every more crucial with the widespread uptake of PCI-E 5.0, rumoured to be required for the next-gen, RTX 4000 series cards on the horizon.
Conclusion
The PCI-E standard has been a mainstay of PC building for as long as we can remember, and the launch of PCI-E 5.0 shows glimmers of the performance levels next-gen components are set to offer. Make sure to look at the PCI-E generation supported on your next motherboard, and keep an open mind to the fact that next-gen components may be reliant on support for PCI-E 5.0, if nothing else to unlock all available performance.
We'd also recommend to all prospective motherboard buyers that Gen 4 NVMe support is a must, especially as these drives become more affordable.