Introduction
Choosing the right component for any PC build can be a difficult undertaking, but choosing the right motherboard is a tribulation in of itself. With Intel recently launching their 12th gen Alder Lake CPUs, and AMDs Ryzen 7000 chips on the horizon, the motherboard market is about to be saturated with a myriad of options.
The burning question that follows is how do you choose the right motherboard? Should you pick up the highest-end option to minimise any chance of upgrading and maximising features? Or, should you go for a budget solution to save on some cost for other components?
Today we'll be answering these questions with a breakdown on how to pick the correct motherboard for your PC build. We'll be discussing chipset choices, features to look out for, and important factors to consider when picking out your components!
What is a Motherboard?
Before we look at the factors and features we should first cover what exactly a motherboard is. We don't want to repeat ourselves too much, as we've covered the ins and outs of various motherboards in some of our Best Z690 and Best B660 boards to buy, and our What is a Motherboard article.
Quite simply a motherboard is a PCB that will house the connectivity for all of your components. Your CPU, GPU, SSDs, RAM, PSU and more will plug into your motherboard in one way or another.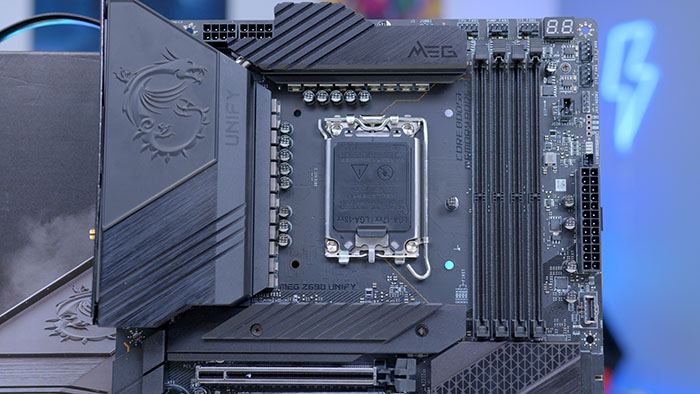 Your motherboard also has various features such as PCI-E lanes, M.2 support and overclocking support that will differ between motherboards. The chipset and motherboard manufacturer you choose will have a direct impact on the features available to you overall.
The CPU brand you buy will also determine the kind of features you have access to. For example, Intel's Z690 chipset was the first option to introduce both PCI-E 5.0 and DDR5 memory, whereas currently AMD's platform does not offer PCI-E Gen 5 or DDR5 memory support at all. This is set to change when AMD releases their Ryzen 7000 CPUs, with their X670E chipset boasting widespread PCI-E 5.0 support, but until these motherboards and CPUs drop, AMD is technically behind.
Chipset Differences
One of the first points to look at when taking a dive into the motherboard market is the difference between chipsets.
The premise of a chipset is to introduce different options for consumers. Manufacturers will create varying motherboards with more or less features based on the chipset. For example the B660 chipset for Intel 12th gen CPUs will have the least features out of the bunch. But that isn't to say it is a bad chipset, on the contrary B660 boards are very popular and provide consumers a way to access the newest features without spending a fortune.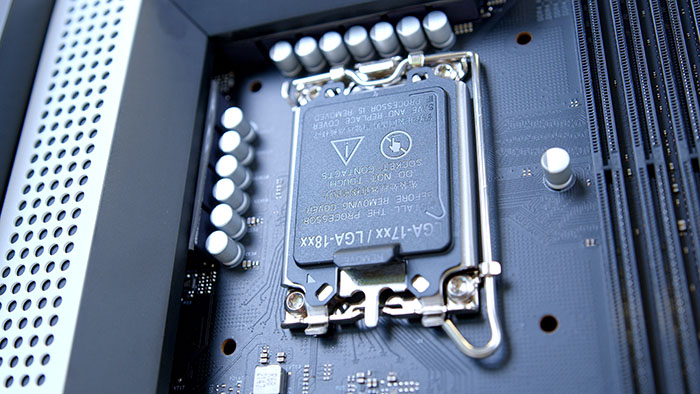 B660 boards have access to all of the features available on the 12th gen line-up bar the ability to overclock CPUs, so if you're wanting to get some extra juice out of your processor you'll need to get a Z690 board.
With chipsets, the biggest point to consider is primarily what features you want access to, and in what quantity. If you're the kind of user thinking about upgrading as soon as the newest RTX 4000 cards drop, then Intel's Z690 chipset or AMD's latest X670E chipset will be the one you go for. If you want to stick to the mid-range then a B660 board will be a good option, or for AMD the X670 chipset will be a good option. We would suggest that you look at our latest guides on the Z690, B660 and H670 chipsets or AMD Ryzen 7000 chipsets for more of a detailed look and some motherboard recommendations.
CPU Generation
Chipset
Status
Features
Intel 12th Gen
Z690
High End
CPU Overclocking: ✅
Memory Overclocking: ✅
PCI-E Gen 5: ✅
PCI-E Gen 4: ✅
DDR5: ✅
DDR4: ✅
Intel 12th Gen
B660
Budget
CPU Overclocking: ❌
Memory Overclocking: ✅
PCI-E Gen 5: ✅
PCI-E Gen 4: ✅
DDR5: ✅
DDR4: ✅
Intel 12th Gen
H670
Mid Range
CPU Overclocking: ❌
Memory Overclocking: ✅
PCI-E Gen 5: ✅
PCI-E Gen 4: ✅
DDR5: ✅
DDR4: ✅
Intel 12th Gen
H610
Ultra Budget
CPU Overclocking: ❌
Memory Overclocking: ❌
PCI-E Gen 5: ✅
PCI-E Gen 4: ✅
DDR5: ✅
DDR4: ✅
AMD Ryzen 7000
X670E
High End
CPU Overclocking: ✅
Memory Overclocking: ✅
PCI-E Gen 5: ✅
PCI-E Gen 4: ✅
DDR5: ✅
DDR4: ❌
AMD Ryzen 7000
X670
Mid Range
CPU Overclocking: ✅?
Memory Overclocking: ✅
PCI-E Gen 5: ✅
PCI-E Gen 4: ✅
DDR5: ✅
DDR4: ❌
AMD Ryzen 7000
B650
Budget
CPU Overclocking: ❌?
Memory Overclocking: ✅
PCI-E Gen 5: ✅
PCI-E Gen 4: ✅
DDR5: ✅
DDR4: ❌
AMD Ryzen 5000
X570
High End
CPU Overclocking: ✅
Memory Overclocking: ✅
PCI-E Gen 5: ❌
PCI-E Gen 4: ✅
DDR5: ❌
DDR4: ✅
AMD Ryzen 5000
B550
Mid Range
CPU Overclocking: ✅
Memory Overclocking: ✅
PCI-E Gen 5: ❌
PCI-E Gen 4: ✅
DDR5: ❌
DDR4: ✅
AMD Ryzen 5000
A520
Ultra Budget
CPU Overclocking: ❌
Memory Overclocking: ❌
PCI-E Gen 5: ❌
PCI-E Gen 4: ❌
DDR5: ❌
DDR4: ✅
Modern chipsets from AMD & Intel, alongside their features and market positioning.
Important Features
Before deciding on a motherboard, it is worth taking a look at the kind of features you are interested in beforehand. Manufacturers will determine both the aesthetic and the features available on their range of motherboards, so no motherboard is the same.
CPU Overclocking and VRMs
As we alluded to above, the chipset you choose will determine the features you have available, and one of these is CPU overclocking. Intel limits their overclocking to the 'Z#90' chipset, but AMD is slightly different whereby overclocking is available on all of their chipsets bar their 'A#20' chipset.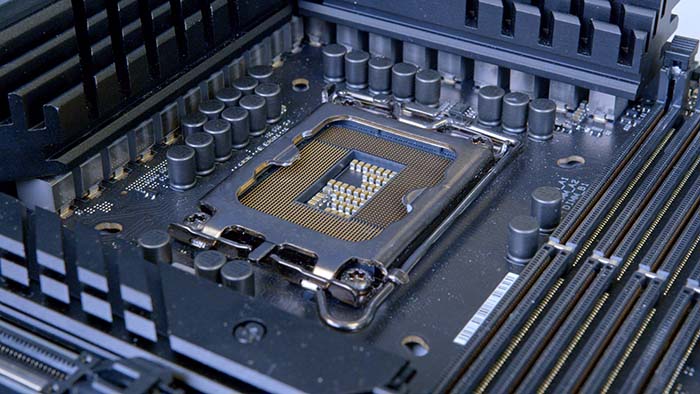 Although you may have access to overclocking on lower end AMD motherboards, the question is should you overclock on budget boards? The answer is a bit mixed, but we would say no. Budget motherboards will have less power phases and weaker cooling solutions for the VRMs. For the sake of stability and temperature, overclocking is not recommended on boards that don't have sufficient cooling and less power phases.
The reason this is so important is because of the danger it poses to the rest of your build. When you overclock, the higher you drive your clock speeds above the manufacturer's rating, the more voltage the CPU needs. The power phases minimise the amount of time a VRM needs to stay turned on therefore decreasing the temperature. On higher end motherboards you'll find more power phases with premium components meant to withstand consistently high current and voltage. These motherboards will also have better cooling solutions. In summary, if you plan on overclocking, make sure you get a motherboard with suitable VRM support to match.
PCI-E Lanes, GPUs and SSDs
The amount of PCI-E lanes will have a direct impact on the amount of PCI-E slots you have available. This will affect both the x16 configuration for GPUs, and x4 for SSDs. The amount of slots you have is both determined by the chipset and the motherboard itself.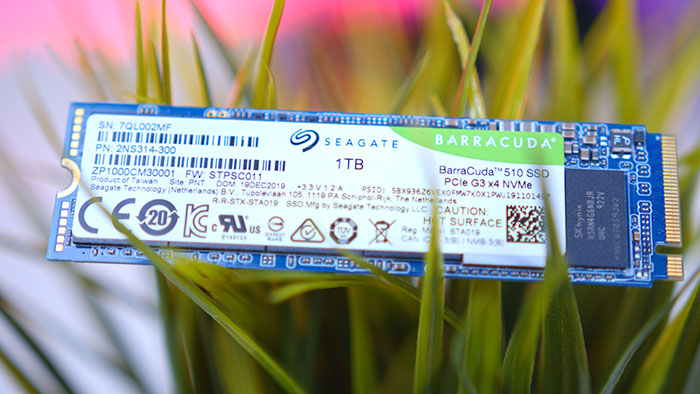 As a general rule, most modern motherboards will have a minimum of one x16 GPU slot, and two x4 M.2 SSD slots. Dependent on the chipset you've gone for and the motherboard you've picked out, you'll likely have more than this. For example, MSI's Z690 Godlike board has six M.2 slots with one of them being PCI-E Gen 5 and the rest being Gen 4 compatible. Your PCI-E slots on this board also offer two Gen 5 slots in the x16 configuration. By comparison one of our favourite budget motherboards, the B660 DS3H AX only has two Gen 4 M.2 SSD slots, and one PCI-E Gen 4 x16 slot.
This is something to be aware of if you're looking to kit out your build with as many components as possible. Unfortunately, you'll have to spend a premium to gain access to all of the latest generation of features with multiple of them.
RAM DIMM Slots, Generation and Speed
Memory is one of the most vital components in any build, meaning you should carefully consider how much memory you want in your build and the generation of memory on offer. The choice you have here will also be largely swayed by the motherboard, as the chipset used dictates both the physical size of the motherboard the amount of DIMM slots on offer.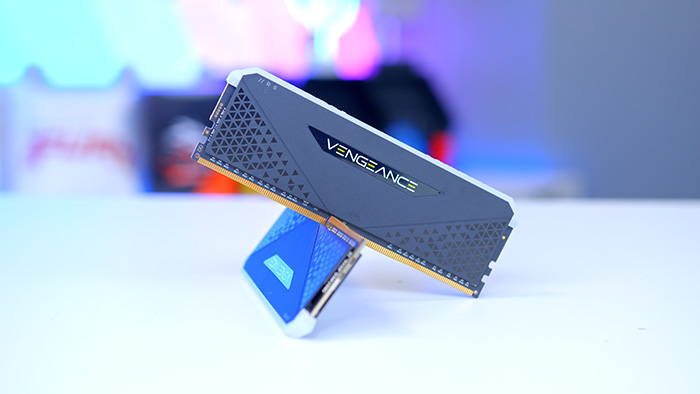 For smaller form factor motherboards like Mini-ITX, you are likely to only have two DIMM slots. For this reason, with DDR4 memory you are limited to a maximum of 64GB on your board. DDR5 sticks, on the other hand, have a maximum capacity of 64GB per memory module. This will likely mean much higher RAM GB capacities can be supported with Ryzen 7000, specifically on small form factor motherboards.
The other point you want to consider is the speed of your memory. Ultimately, the difference in performance between DDR4 and DDR5 is rather minimal, but as the tech matures we could see a significant improvement. DDR5 memory speeds can currently reach highs of 7000MHz, but DDR4 can only reach speeds of around 5333MHz. If you want super high clock speeds to pair with some overclocking, you'll want to pick up some DDR5 sticks if your motherboard supports it.
Rear and Front IO
Amongst all of the component choices you need to consider, another feature worth taking a look at is your choice of IO. Manufacturers can decide the available IO on your board based on both the chipset and cost. Budget boards may not have all of the latest generation of USB connections, coupled with high speed LAN, such as 10 Gigabit and 2.5 Gigabit.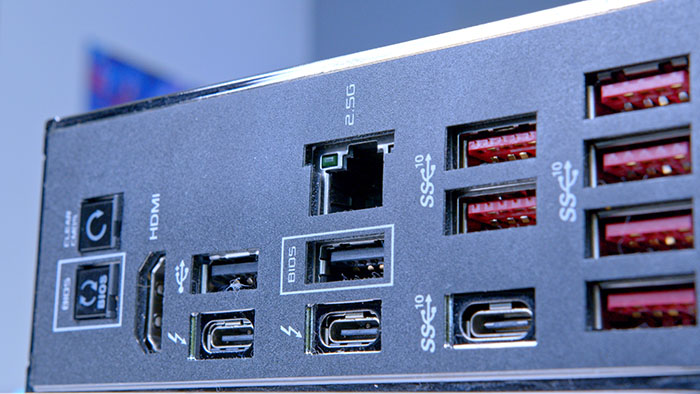 Generally, I find that most lower-end boards offer an ample amount of USB connections with there even being options for integrated WiFi, audio suites, and potentially high speeds USB ports. It is worth taking the included IO into account while shopping, so take time to evaluate your needs here. If you're the kind of person that has loads of USB peripherals then you'll likely want to pick out a high-end option. The same goes for users looking to use external SSDs, SD card readers or USB C add ons like monitors.
Quality of Life Features and Other Extras
A philosophy we always try to tune into at GeekaWhat is providing consumers with accessible options. As the PC market has grown, the number of available SKUs of all components has seen a sharp increase – mystifying things a little for consumers.
One way that motherboard manufacturers like MSI, ASUS and Gigabyte will bid to beat each other is with small, quality of life features, to sway your buying decision.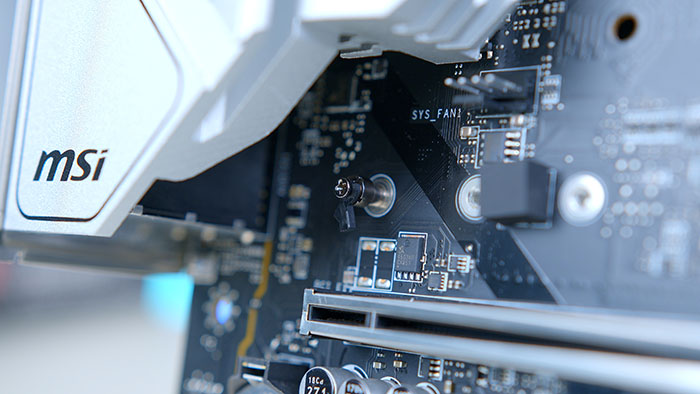 One of these quality of life features is tool-less installation. Many boards have seen a change in the installation of components just making it more simple for users to slot their components in. For example, MSI uses a clip known as the 'EZ M.2 Clip' to make installing your SSDs simpler and without having to buy extra screws. Other nice features that you may find are one clip DIMM slots. RAM can be a pain to install if you have a compact build, so many motherboards feature only one clip for your memory DIMMs making it easier to slot in and take out.
These extra features are not a necessity or a deal breaker for us, but providing accessibility to consumers is something we love to see. If you want to get yourself a board with these plenty of extra and quality of life features you'll need to shop around. These aren't limited to just high-end boards, but it is more common to see an integrated IO shield, BIOS flash back and CMOS reset on a more expensive motherboard choice.
Factors to Consider
Having features at the forefront of your mind to help you decide on a motherboard is not a bad idea, and something we can wholeheartedly recommend. However, PC building is a long game and with games becoming more demanding as the years go by, upgrading unfortunately may be a requirement to play your favourite games. We've broken down some of the big factors to consider when building a gaming PC.
Cost
Cost is likely to be the biggest factor to consider in relation to building a PC. Admittedly, building a PC is not cheap by any means, but you can maximise performance and minimise cost by buying the right parts. If you're building on a budget you'll likely want to stick to the budget chipsets and pick yourself up a B660 board or B550 motherboard.
If you've got extra money to spend then you probably have some wiggle room to pick a mid-range option – granting you more of the latest features. Of course, if you want access to all of the features the latest chipsets have on offer, you'll need to spend more on the top end options. This makes it really important to evaluate what features you'll actually use, before wasting your money on features you won't.
We would recommend that if you're trying to get the best components you can find for the lowest price, you can probably afford to save some money by picking up a cheaper motherboard. Budget motherboards on the B660 chipset provide a very reasonable amount of features and they won't make you wince at the price tag either. If cost is something you're really conscious of, we recommend checking out our buyers guides or range of PC build guides.
Suggested: What is a motherboard and what are they for?
Upgradeability
Having to upgrade your PC is an ever-looming inevitability that all PC gamers face in the wake of games becoming more demanding with each new release. Upgradeability is a factor worth considering for a few important reasons.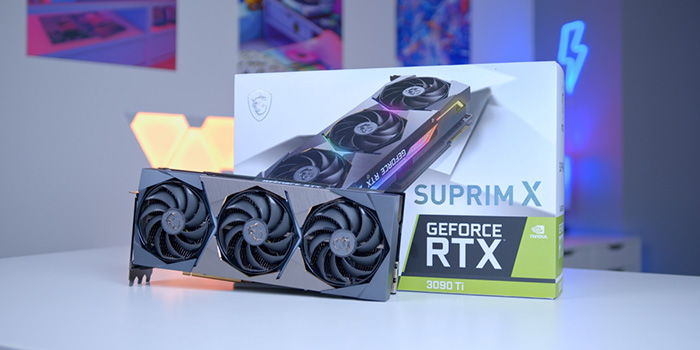 One of which is simply playing games at the settings you want. Games such as Elden Ring, Cyberpunk 2077 and Battlefield 2042 are all demanding titles. Not only this, if the game is poorly optimised, in the case of Cyberpunk 2077 back in 2020, your older hardware will certainly suffer at higher settings. For this reason, if you want to play games at higher settings you'll need to think about investing in an upgrade.
Another point to consider is gaining access to new tech. If you're a consumer that likes keeping your hardware new and relevant, then you'll need to think carefully about the motherboard you choose to ensure that you have a good upgrade path. For example, if you want the newest tech available, Intel 12th Gen might be a good consideration, but ultimately if you want to upgrade to Intel 13th Gen, you may have to get a new motherboard entirely. By contrast, if you hold out for a Ryzen 7000 CPU you'll probably have the ability to upgrade to their newest CPUs for years to come without changing the motherboard for a new one each time.
Aesthetic and Function
One of the final factors to consider is weighing up aesthetic over function. If you have a specific theme or style for your build, then your motherboard will play a part in this. A downside to building a PC is that aesthetic often drives up the price of a particular component.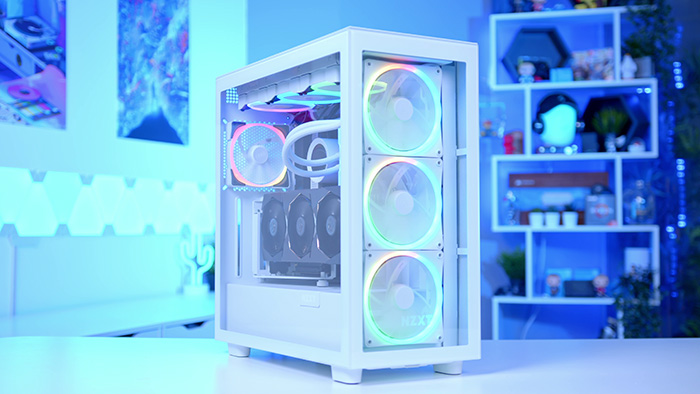 This isn't to say that lower priced components look like rubbish, because that is simply not the case. You can pick up pretty much any component that has a good aesthetic without having to spend a fortune, but colour schemes, extended heatsinks and RGB will certainly drive up the price.